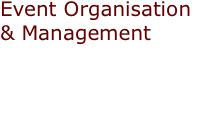 Motorcycling matters to many people. For some, it is a cost effective mode of transport, for most it is simply the best way to travel - from home to work, north to south, start to finish line . . . or just 'there and back' for the sake of it. At the M partnership we know this.
We are a part of the family; our directors are keen bikers, as are some of our creative partners. The M partnership has promoted a wide variety of businesses, products, services and events for the motorcycle industry since January 2000.
This led into us also becoming involved in road safety education, training and publicity; with the ultimate aim of reducing the number of motorcycling casualties on UK roads.
Our dedicated website offers a flavour of both areas of expertise . . . and our passion for motorcycling.













The M partnership does not use cookies, pop-ups or surveys on either website.